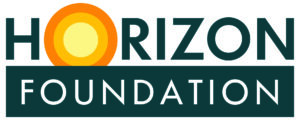 The Horizon Foundation, a charitable 501(c)3 organization, was established to provide a funding vehicle for businesses to invest in the long-term economic development and vitality of Lee County.
The Foundation raises private sector money to support the efforts of the Lee County's Economic Development Office and the Horizon Council in order to improve the area's business climate.
Why Should You Invest?
Supporting economic development in Lee County gives our community a competitive edge as we head into the future. Building a foundation of high-wage jobs, insuring access to education, quality housing, peace of mind and outstanding quality of life are the responsibility of today's business community and citizens. More investments flowing into a community means better infrastructure such as parks, roads and schools; all of which will result in a higher standard of living and quality of life for citizens. 
HORIZON FOUNDATION INVESTORS 2021
For investment information, please contact Dilman Thomas, Chief Fundraising Consultant, Horizon Foundation at dthomas@Horizon-Foundation.com or 239.533.6806