Industrial Development Revenue Bonds
Industrial Development Revenue Bonds (IDRBs) are long-term, tax-exempt, low-rate financing of capital requirements for new and expanding manufacturing facilities in Lee County. IDRBs pay $3 million to $10 million, and the borrower is solely responsible for principal and interest repayment. Contact the Lee County Industrial Development Authority  for more details.
Gold Key Grant Program
The Lee County EDO and Lee County Industrial Development Authority  offers financial assistance to small businesses leveraging in the US Commercial Services Gold Key Matching service. For businesses that seek overseas agents, distributors, sales representatives and business partners, the Gold Key Matching Service can arrange connections with pre-screened trade partners and help with travel, accommodations, interpreters, and clerical service.
Visit the International Trade Administration's website for more information on the Gold Key Matching service.
Develop North Fort Myers 
The North Fort Myers Pilot Program is a reimbursement-based incentive program that is paid after the completion of the qualified project. For those developing in the North Fort Myers mixed-use overlay area and producing a significant increase in building value, the following incentives may be available:
Reduced permit, impact, and water/sewer connection fees
Reimbursement of up to 50% of demolition costs
Reimbursement of up to 50% of eligible infrastructure improvements (stormwater retention, water/sewer, landscaping, irrigation, sidewalks, exterior lighting)
Reimbursement of up to 50% of eligible flood-proofing costs (water-sealing building openings)
Reimbursement of up to 50% of building exterior/façade improvements
Keystone grants of up to 20% of eligible costs for large projects
For more information on this program please contact our office at 239-533-6800, or email
EDO@leegov.com
.
Opportunity Zones
15 Census tracts in Lee County are designated as Opportunity Zones. These zones are designed to incentivize new equity investments. New business investments in these areas may be eligible for preferential tax treatment.
For additional information on Opportunity Zones in Lee County visit the Lee EDO GIS HUB. 
Capital Investment Tax Credit (CITC)
CITC is an annual credit against the corporate income tax, and is used to attract and grow capital-intensive industries in Florida.  Projects must create a minimum of 100 jobs and invest at least $25 million in eligible capital costs. Eligible industries include advanced manufacturing, clean energy, biomedical technology, financial services, information technology, silicon technology, and transportation equipment manufacturing. CITC can be provided for up to 20 years. Contact Enterprise Florida for more information.
Space Florida
Florida has long been known as America's commercial space hub. Space Florida was created to strengthen Florida's position as a global leader in aerospace research, investment, exploration, and commerce, and is committed to  driving Florida's economic development by attracting and expanding the next generation of aerospace industry.
Florida Power & Light Company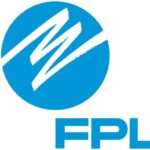 Florida Power & Light Company (FPL) is doing its part to encourage investment and job creation in our state.  PoweringFlorida is FPL's Office of Economic Development. Through PoweringFlorida, FPL offers incentive programs to encourage business growth in the Sunshine State.