Manufacturing is a quickly growing segment of Southwest Florida's economy. Lee County's diverse manufacturing sector is on the rise. Manufacturers from microbreweries to skincare product developers and medical devices are opening and expanding throughout the region. The success of this industry is the result of focused efforts to develop this segment to complement existing industry and add high-paying opportunities and highly skilled workers.
Manufacturing Sector by the Numbers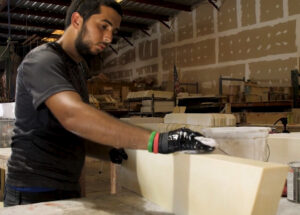 Manufacturing represents 2.5% of Lee County's economy, employing roughly 8,000 workers.
Manufacturing companies account for just under $1.18 billion in annual revenue.
Manufacturing Associations:
Southwest Regional Manufacturers Association (SRMA) is a valuable resource to connect the manufacturers that call Southwest Florida Home. SRMA provides educational support, CEO roundtables, networking events, grants, awards, and more.