Thanks in part to Lee County's dynamic demographics, the healthcare sector in Lee County is thriving. In fact, the healthcare and social assistance sector is second only in size to retail operations. Businesses in this sector include traditional providers as well as companies that develop medical devices and provide diagnostic services.
Healthcare Sector by the Numbers
Representing 13.9% of the county's economy, healthcare and social services employed nearly 45,000 staff in 2018. This sector produces more than $5.2 billion annually in Lee County.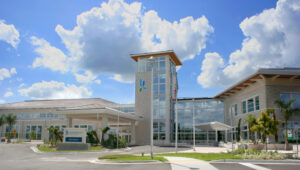 Notable Healthcare Businesses
Lee Health is the largest employer in both Lee County and the five-county Southwest Florida region, with more than 14,000 employees and 4,500 volunteers. Founded in 1916, Lee Health system includes four acute care hospitals and two specialty hospitals, along with 630 employed primary and specialty care physicians and advanced practitioners in more than 30 practice locations, primarily located in Lee County.
Hope Hospice is also among the county's top ten employers. 
GenesisCare US (formerly 21st Century Oncology) is part of GenesisCare's international oncology network. While international operations are based in Australia, GenesisCare US is headquartered in Fort Myers. The US operation includes a network of 350+ radiation oncology treatment centers and integrated medical offices.
One of the largest comprehensive physician groups in the state, Millennium Physician Group offers more than 500 healthcare providers across Florida. With corporate headquarters based in Fort Myers, Millennium Physician Group consists of primary care offices, specialists, imaging centers, lab services and wellness centers among its 130 locations across the state.
With its corporate offices and multiple facilities in Lee County, Florida Cancer Specialists & Research Institute (FCS) is the largest independent medical oncology/hematology practice in the nation. With facilities in Bonita Springs, Cape Coral, Estero and Fort Myers, FCS focuses on providing world-class cancer care in community based settings.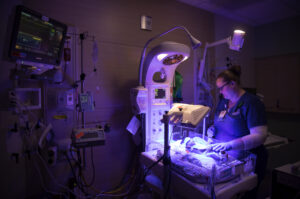 Healthcare Associations:
Many local healthcare practitioners are members of Lee County Medical Society, an organization dedicated to providing services, programs and activities designed to member physicians. The Lee County Dental Society serves a similar role for dental care providers.
Healthcare Outreach:
Family Health Centers of Southwest Florida is a federally qualified health center with 16 medical and six dental facilities in Lee County.  Affordable healthcare solutions are also provided by organizations such as the Lions Club, which provides assistance with hearing aids and eyeglasses, and Project Dentist's Care of Southwest Florida, a low-income dental clinic.