Since 1925, Lee County has been a destination for baseball fans who flock to the region every February and March for Grapefruit League Spring Training. The county is the spring training home of both the Boston Red Sox and the Minnesota Twins, and both teams play in County-built facilities. Along with baseball, softball continues to be a staple for Lee County with a rich history of events and activities. Access to multi-purpose indoor and outdoor venues make for a great place to host soccer, lacrosse, basketball, volleyball and pickle ball. We also have an extensive outdoor endurance sports community that can challenge any person including some event and training opportunities in hockey, tennis and aquatics. Collegiate, minor-league, and amateur recreational sports all play a significant role in the local economy. Amateur events include youth baseball, softball, and soccer tournaments, sport fishing, BMX cycling, and senior athletic competitions.
Lee County is also home to the World's Richest Tarpon Tournament Inshore & Offshore, year-round catches of succulent snapper and redfish are common. Our abundant waters also provide habitat for shark, bonito, barracuda, permit, cobia and Spanish and king mackerel. Freshwater fishing is accessible all year long, with bass, crappie, bluegill, shellcrackers, catfish and oscars most often targeted.
Sports Sector by the Numbers
A study conducted by the Lee County Visitor & Convention Bureau in 2018 revealed that spring training visitors spend nearly $69 million in the area while visiting, directly supporting 940 jobs in the region. The Lee County Sports Development Office reported that in 2019 amateur sports generated an estimated 162,000 annual room nights and more than $118 million in annual total economic impact (direct & indirect).
Notable Sports Organizations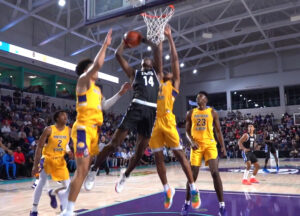 In addition to the Boston Red Sox and Minnesota Twins, Lee County is also the home of the Twins Class A Minor League Baseball affiliate, the Mighty Mussels, as well as the East Coast Hockey League's Florida Everblades. The Everblades' facility, Hertz Arena, hosts both hockey and figure skating competitions year-round.
Florida Gulf Coast University is home to FGCU Eagles basketball and other Division I collegiate sports and is best remembered for its 2013 "Dunk City" Sweet 16 run in the NCAA Basketball Tournament. Florida SouthWestern State College (FSW), home of the Buccaneers, plays in the National Junior College Athletic Association. FSW is also home to the City of Palms Classic, a six-day event that is one of the most competitive high school basketball tournaments in the nation, and the Fort Myers Tip-Off, which has featured some of the nation's most prestigious NCAA Division I men's basketball programs.
Sports Associations:
Lee County Sports Development promotes Southwest Florida as a world-class destination and assists with finding event facilities, accommodations, and meeting space for sporting events and sports-related businesses.