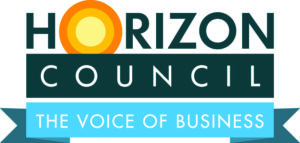 The Horizon Council is a public-private board established in 1991 to advise the Lee County Board of Commissioners on economic development issues. The Council has up to 80 members representing cities; chambers of commerce; economic development and trade organizations; community, business, and education organizations; along with various officers and at-large members.
The Horizon Council is the voice of business in Lee County. The Council's mission is to improve Lee County's business environment, retain and encourage the expansion of existing businesses, and attract new and diversified employers. It is the only public-private partnership of Lee County Government and business leaders.
Committees –
Bylaws/Governance Task Force
Business Issues Committee
Sports Development Committee
Inclusion and Diversity Committee
If you are interested in joining a committee, please contact Lee County Economic Development Office at 239-533-6800.
2023 Horizon Council Members
2023 Horizon Council Meeting Calendar